What is St. Joe Express?
---
St. Joe Express is a family-owned kosher liquid food grade carrier, serving customers in the St. Joseph, MO area. The company hauls primarily vegetable oil. No hazardous materials are hauled.
St. Joe Express is a technology leader in the bulk tank food industry and is proactively developing transport advancements that will save its customers` time, product, and money.
Under third-generation family leadership, St. Joe Express is proud of its long-term client relationships and its experienced team. St. Joe Express has earned its excellent reputation for service and quality.
In the liquid food hauling industry, St. Joe Express is a leader and a proven transport partner.
St. Joe Express, Inc. has more than 80-years of experience in the food hauling industry. Family-owned and operated, the management of St. Joe Express has always placed a high priority on driver retention and customer service.
Start Driving with St. Joe Express
---
Why should YOU start driving with St. Joe Express?
Driver Training
Competitive Benefits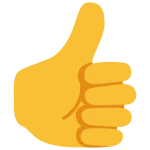 General Info
Paid Driver Orientation & Tanker Training. New drivers with St. Joe Express should complete training in 3 weeks or less.
Training is broken down into two parts: "in classroom training" and "in truck training".
In Classroom Training:
For several days during your first week with St. Joe Express you will be at the terminal. During this time you can expect to go through our driver`s handbook, watch videos, complete paperwork and be introduced to terminal personnel and other drivers.
Daily In Truck Training:
After you have completed the classroom portion of training you will be assigned your "in truck trainer". During your time with your assigned trainer you can expect to share driving duties and make deliveries to customers.

The in truck training is "hands on training" with the oversight of your trainer. You will learn the complete process from pre-tripping a tank trailer to the final delivery where a pump may be used to offload product at our customers.

You will also be trained to provide updates to dispatch using the in cab communication system (PeopleNet) and how to complete the necessary paperwork. The overall training time depends on the new driver.
St. Joe Express's goal is to let the new driver train at the pace they are comfortable with. After a driver has completed their training and assigned their truck, their trainers become a mentor and are only a phone call away.
St. Joe Express offers all full time drivers a full benefits package.
An average income of between $60,000 to $90,000 / yr
Guaranteed Weekly Pay
Food Grade tanker Operation
Tanker Endorsement not needed to apply
Assigned trucks, no Slip Seating
$5,000 Sign on Bonus
Local operation with Regional, and some Long Haul opportunities
Newer equipment with in-house shop that keeps it well maintained
Excellent work environment
Clean terminal
We are a dedicated operation
80% Kansas City Runs
Excellent Benefits Package (medical, dental, vision)
Profit Sharing and 401(k)
Holiday Pay
Safety Incentive
Here are some of the general requirements to drive for St. Joe Express:
Class A CDL with 6 - 12 months tractor trailer experience preferred
Tanker endorsement (not needed to apply)
The ability to pass DOT physical and drug screen
This is not intended to be a complete list of hiring requirements. If you have specific questions please call recruiting at 816-477-3401.
What are you waiting for? Apply now!
One second, we're sending your request